Posted by Marieke Guy on 16th August 2010
…isn't always that easy but DigitalPreservationEurope(DPE) are having a good go. They have created Team Digital Preservation – a wacky cartoon crew who "embody all aspects of digital preservation". Digiman leads his team against Blizzard and his band of evil cronies, Team Chaos, who "embody all aspects of threats to digital preservation".
It's all good clean fun but still gets over a very clear message – Digital Preservation is good!
DPE have so far uploaded 5 Team Digital Preservation videos to their Wepreserve account and they are getting a good number of hits. The latest is Team Digital Preservation and the Planets Testbed.
Blizzard and his band of evil cronies, Team Chaos, have developed a devastating new weapon. But Never Fear trusty Viewers, tune in now to find out what those wonderful whizz-kids at the top-secret Team Digital Preservation research lab have cooked up to protect Digiman this time!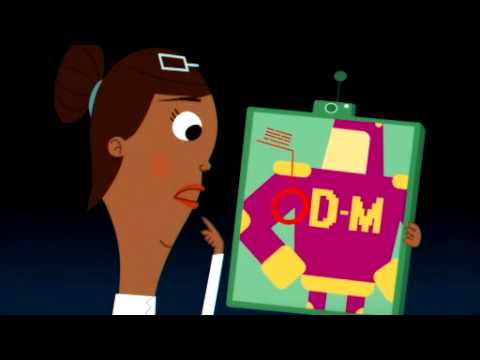 All animations are free to use by those wishing to raise awareness and understanding about digital preservation.
Planets
Planets (Preservation and Long-term Access through NETworked Services) is a four-year, €15 million project, co-funded by the European Commission under the Information Society Technologies (IST) priority of the 6th framework Programme (IST-033789). The Open Planets Foundation has been established to build on the investment to provide practical solutions and expertise in digital preservation.
DigitalPreservationEurope
DigitalPreservationEurope(DPE) builds on the earlier successful work of ERPANET, facilitates pooling of the complementary expertise that exists across the academic research, cultural, public administration and industry sectors in Europe. It fosters collaboration and synergies between many existing national and international initiatives across the European Research Area. DPE addresses the need to improve coordination, cooperation and consistency in current activities to secure effective preservation of digital materials. DPE's success will help to secure a shared knowledge base of the processes, synergy of activity, systems and techniques needed for the long-term management of digital material.
Tags: DPE, planets
Posted in trainingmaterials | 1 Comment »