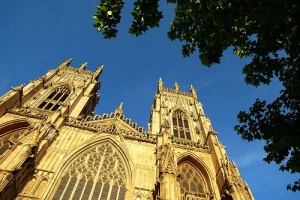 Image used under CC license, from http://www.flickr.com/photos/twistiti/ via Flickr
The next meeting of the Metadata Forum will look at the practical aspects of creating and managing metadata for complex objects. This event is free, though booking is essential. Priority will be given to delegates from UK HEIs, though people with an interest in the subject from other sectors are welcome if numbers allow.
The term 'complex objects' covers a wide variety of non-standard items, including non-text-based formats and multi-layered items. Such objects are increasingly being presented as deposits in institutional repositories and other content management and discovery contexts. The meeting will look at practical problems and solutions, with a chance to learn from the hands-on experience of people already working with such objects.
The first part of the meeting will focus on individual case studies from people currently working with complex objects. This will be followed by an open discussion session around the presentations with a chance to discuss individual problems and solutions in an informal group.  Following a networking lunch, the meeting will conclude with a round table session to discuss the common themes and issues emerging from managing the metadata for complex objects. Suggestions for how we can better support each other in this area of work will be explored and fed back to the wider community.
Programme and booking form available at http://www.ukoln.ac.uk/events/metadata-forum/complex_objects/