Project Sunflower: iPad Usability Study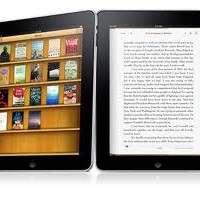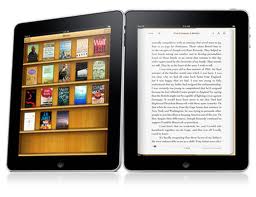 The iPad since its launch has been promoted primarily as a web-surfing device. Its eBook reading capabilities came with applications that rendered eBooks on the iPad. Our usability study tested the iPad from an eBook reading point of view. More so, from the point of view of academic texts. We tested the eBook reading experience the iPad has to offer, the user interface of iBooks, the settings it allows the users to alter, and the device in general.
Device
Most users were very happy with the design of the device, and particularly liked how thin it was. That being said, the flip side is that they were not very happy with the weight of the device (despite being 15% lighter than its predecessor), and complained that their hands would hurt after a certain amount of time when using the device to read. When reading from the device for a significantly long time, one starts to feel the edges, especially when held in one hand.
The most common concern that all participants raised was that they all wanted the iBooks app installed by default instead of having to install it separately to be able to read eBooks. I admit this isn't a lot of work, but isn't the whole point of eBook readers allowing the user to get access to books as fast as possible? Inexperienced users did not know much about applications and their installation.
The screen feels good to read, however exposing your eyes to an LED-backlit display for a really long time isn't a good idea. Especially in low-lighting conditions.
User Interface
The users were particularly impressed with the responsiveness of the touchscreen. They liked the way the device registered the tap exactly where they intended, and did exactly what they wanted it to do.
Users that had previous experience using iOS devices were more comfortable operating the device than others that had never used iOS devices before.
iBooks renders the book in a very graphical way to make it look not like plain text, but more like an actual book. This feature, however, costs almost an inch of space from each side. Space that could be utilized to fit more content on a single page, allowing the user to read more on a single page, saving some time from the reduced page flips.
Bottomline
From a purely objective viewpoint, I'll go ahead and say the iPad has a supercool UI and great responsiveness, however, when it comes to eBook reading, these features don't really count. Its backlit LED display and weight make it a 'not so ideal' eBook reader when it comes to academic text. The device is useful for leisure reading, but it may take some more time before we see students using the iPads as textbooks leaving their 2000 page hardback textbooks at home. One of the main uses of a textbook is to refer to a particular formula, diagram or search a particular concept as soon as possible. The ePub format's limited Math rendering capabilities coupled with the inability to write all over the book and flip through chunks of pages at a time does not affect leisure reading, but makes it not so suitable for academic use.