Posted by guestblogger on February 14th, 2011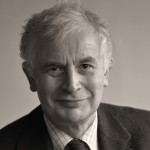 About this Guest Post
Peter Brown is Information and Digital Citizenship Manager at Enfield Libraries. He can be contacted on: peter.brown@enfield.gov.uk
The London Libraries Consortium can be contacted via Madeline Barratt, Libraries Strategy & Performance Manager, Enfield Libraries: Madeline.Barratt@enfield.gov.uk or 0208 379 3784.
---
Revitalising information services
Since the introduction of the Public Libraries Act over 150 years ago, a lot of time, effort and money, have been invested in building large static collections of books that reflected the likely information needs of the populations they served. Traditionally the 'Reference Library' – often on the first floor of the older Carnegie or Passmore Edwards buildings – represented the inner sanctum of reserve, and specialisation for the 'serious' customer in search of enlightenment (or an undisturbed snooze).
Publishing costs today have pushed series, annual reference volumes and special interest books to stratospheric prices. Publication, processing and shelving of these materials has made the process seemingly lethargic in comparison with instant internet access. The means of production is changing rapidly, likewise that of delivery and we need to get in front of this or be mown down and left for dead!
Despite the pitfalls of the web for the unwary, customers have changed their habits, they are busier people and their hunting grounds have expanded exponentially. Unless librarians radically adjust by seizing the moment, and become knowledgeable mentors to what is out there and how best to harness its information potential, we will be entombed in the stacks along with complete files of Wisden, Whitaker's Almanac – and Keesing's Contemporary Archives!
With all library authority budgets under pressure it is inevitable that services will be subject to scrutiny. In London some authorities are currently spending up to £150k on materials and a further £210K on staffing annually to maintain their Reference or Information Services. It will not be feasible for authorities to keep hard copy, online and periodical reference resources with budgets facing considerable reductions over the next four years. Trying to keep all three strands going on reduced means is neither conducive to an efficient service nor to the majority of our customers. Libraries throughout the world should be leading by example by setting standards that will be the admiration of the polity.
At Enfield Libraries we are spearheading the London Libraries Consortium workstream on digital resources and believe libraries must grasp the digital revolution and be purveyors of accurate and up-to-date information. Online legal resources, for example, are constantly refreshed and updated and can offer more information than the hard copy resources we used to purchase.
Some authorities are reportedly considering cancelling online resources due to lack of use, adding that customers are quite happy using Google and Wikepedia. This is a worrying development because not only do they not add value to library services they are also of little help to school children or any other customer lost in the information wood.
In order to get more accurate data on our use of these resources, we recently carried out a review of our own services and the lessons from this are now being shared with the 13 other members of the consortium (Barking & Dagenham, Brent, Ealing, Hackney, Havering, Kingston Upon Thames, Lewisham, Newham, Redbridge, Richmond, Tower Hamlets, Waltham Forest and Wandsworth).
Whilst there are visitors who prefer to come into the reference library and use the dwindling hard copy resources, in general customers are increasingly web savvy and becoming increasingly used to accessing information from PCs or mobile devices such as iPads. Evidence suggests that a similar split exists among library staff – so staff need very specific training so that they can be effective catalysts to assist the cross over. This always-on culture helps to drive staff and customers to our online reference resources. Since the radical change in our information services from mostly hard copy to mostly digital, we have had only a handful of formal complaints – the majority about requesting better access to digital resources – particularly access to LexisNexis from home.
As a result in Enfield we have increased usage of our online reference resources by over 300 percent and saved £40k per annum. We are confident that our colleagues in the consortium will achieve similar gains. To achieve a successful progression to mostly online reference resources, library staff must clearly understand the context of the shift of information away from a centralised model (i.e. from reference librarians based in reference libraries) to branch-based delivery from all PCs by all staff and be confident in using and promoting these resources.
Training and marketing
The Information and Digital Citizenship Team (Paolo Zanelli and I) carried out a comprehensive 12-month training programme for our staff focusing on: homework help; business and legal; newspapers and periodicals; local and community information. We follow up these sessions with mystery shopping exercises to test the effectiveness of the training – and we no longer have 'Reference Librarians'. Library Senior Management teams must show considerable leadership by example by engaging in being trained if not be part of the actual training team itself. As previously mentioned we had to overcome the general view that library staff are au fait with searching digital resources. Mystery shopping had demonstrated 'books' as first port of call even for the birth date of Richard Branson prior to training.
Whilst it's true that most are familiar with sites such as Google, Amazon and Facebook, training was required in skills suitable to a public library setting providing information that would previously only have been expected in a library with 'Reference Library'. We then trained our staff intensively for 12 months using the 4 modules (homework help, business and legal, etc). This exercise enabled us to identify a handful of staff that were clearly struggling with the modules due to additional needs, such as basic PC operations, file management, Word, so further training was devised to meet these needs. The Information and Digital Citizenship team combined this with a marketing programme of posters around the library, shelf markers pointing visitors to online resources, bookends, individual emails to all driving instructors in Enfield about Driving Theory Test Pro, and bookmarks.
Some of the schools in the area have staff, and not always their librarians, who value what we do. They work closely with us and to encourage pupils to use our high quality digital resources. This was a consequence of a marketing campaign aimed at all secondary schools in the authority. As part of the schools campaign we requested a link to the library services on the schools' Managed Learning Environment, designed posters and drop down leaflets aimed at homework resources. We also use the digital mediums of Facebook (Enfield Library and Museum Service) and Twitter (@enfieldlibrary) to reach visitors. As a result of these initiatives we saw performance of our range of digital resources more than triple.
Most popular resources
Although the subscription covers access from only two libraries in Enfield, Ancestry.com is one of our most popular resources with around 20,000 hits over the last 9 months. The more hits we have the greater the value because it is more cost effective; the projected annual individual search cost for Ancestry.com is £0.10. It is also a well known brand thanks to television, online and print advertising of the service. Family history researchers also use FindMyPast, available in our family history library. The latter now includes the 1911 census, making the data even more useful to researchers.  We have recently added Nineteenth Century Newspapers to our resources, available via the internet with a library card. This is the British Library's full run of influential national and regional newspapers representing different political and cultural segments of the 19th century British society. This has proved very popular in other library authorities and we feel will be a good complement to Ancestry.com and FindMyPast.
Our other most used digital resources are Britannica (over 15,000 hits over 9 months, £0.17 per individual search and widely used by schoolchildren) and Driving Test Pro (over 6,000 tests taken over the last 9 months, £0.06 for each individual test completed). Another reason for increasing popularity is that these resources are far more accessible to multiple users and offer much more than text or the previously stocked CD-ROMs, as they tend to be very interactive and offer images, videos, audio and hyperlinks.
Future plans
We continue to review our resources and to work with suppliers to get performance data – we no longer subscribe to services which cannot provide us with this information. Single sign on will soon be established by the consortium, which will make it easier for customers to use digital resources. Joint purchasing of online resources is likely when we have completed our benchmarking exercise of LLC member authority usage and costs.